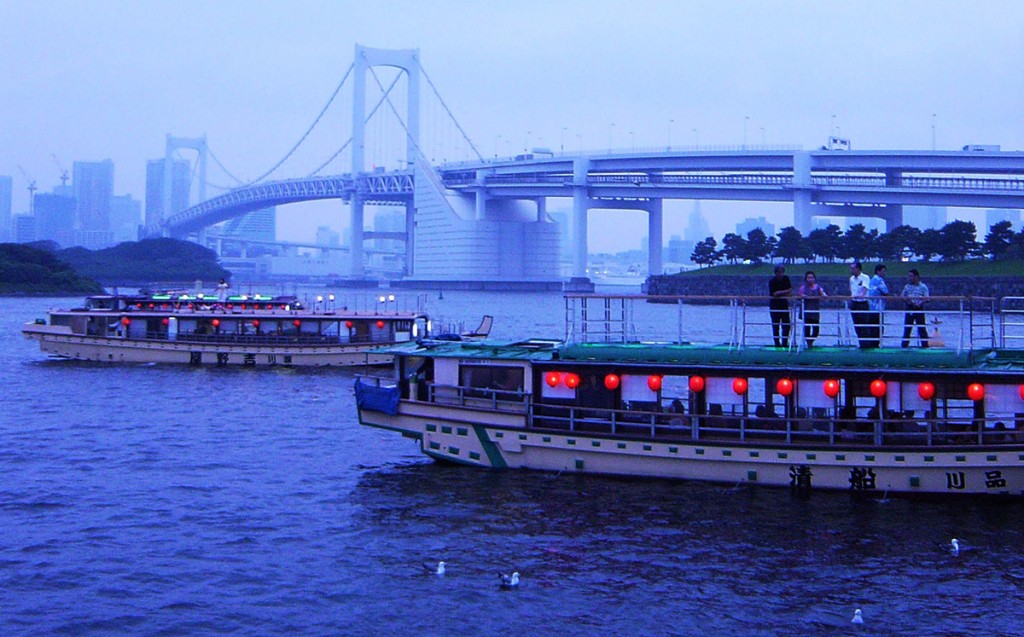 Are you planning to travel to Tokyo? Why don't you try getting on Yakatabune in your Yukata. It is a perfect experience to enjoy the Japanese traditional houseboat in Yukata.
About Yakatabune
Yakatabune  is a Japanese old-fashioned houseboats. The room has a low table and tatami floor. They provide sumptuous Japanese meals and various beverages within 2 hours 30 mins. Yakatubune travels along Sumida River which is located in the center of Tokyo. You can enjoy beutiful night view of Tokyo and the comfortable breeze. It will be a memorable night experience in Tokyo.
" Yakatabune tour boat is a moving restaurant on water. We cook dishes such as tempura on the boat, so that our customers can enjoy the fresh and tasty seafood from Tokyo," he says, whose family business is in operation from the Edo Period. The outfit of crew members also contributes to the very Japanese atmosphere on the boat – the boatmen donning happi (a traditional Japanese short robe), and kitchen staff and other staff in the classic craftsman uniforms.

JAPAN Monthly Web Magazine
There are 2 types of services available in general: that you share a boat with other passengers, or that you reserve a whole boat yourself for a night, and basically do what ever you like. With the former case, it'll cost 10,500 JPY for an adult with foods and beverages included !!! (sounds really good!), and with the latter, the price is the same but the group must consists of 10 or more people at a time.
The Place We visited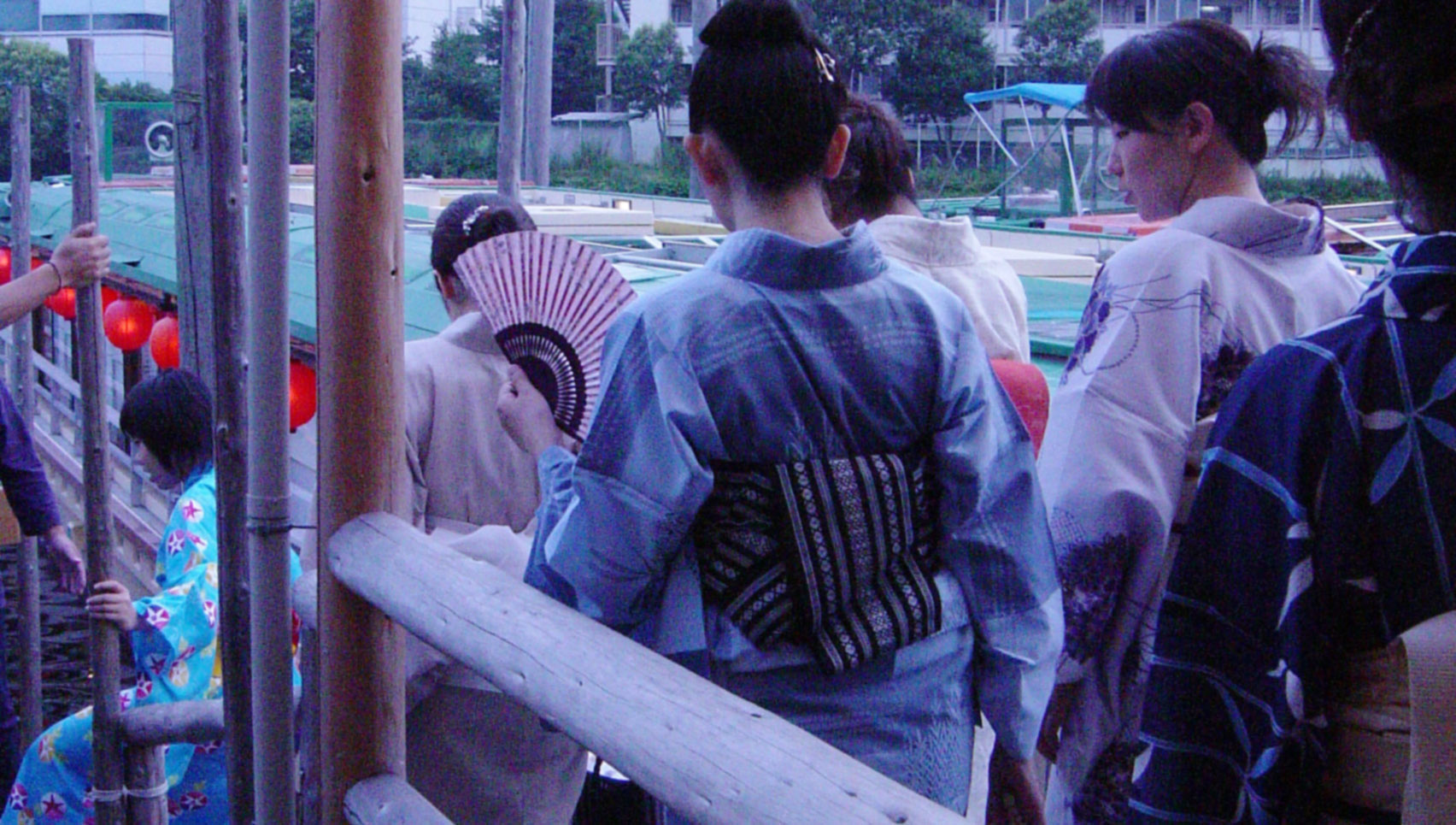 We rode on a Yakatabune of Funasei company at 7pm at Sinagawa.
We had freshly cooked tempura on th ship. Japanese rice wine and cold beer were also good. After dinner we spent time outside and enjoyed seeing beutiful night view in the cool wind.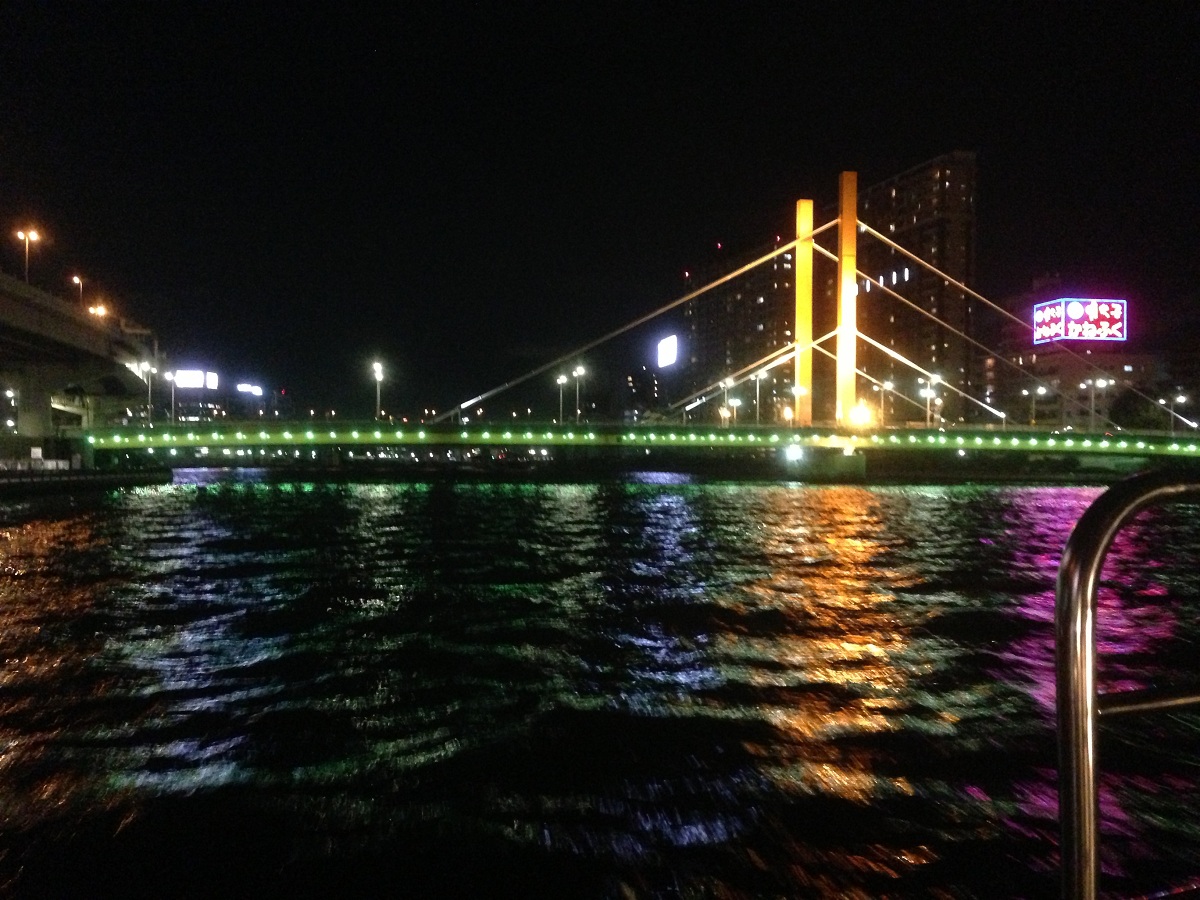 The best time to get on Yakatabune is during sunset.You can enjoy the beautiful view from the river. Cruising time is 2 hours 30 mins. and it costs 10,800 yen per person.(including tax and service charge)
The relationship between Tokyo and River
First Shogun of the Edo period (1603-1867), he began the development of water transportation of Tokyo. Artificially landscaped waterways and canals is to allow the transport of mass goods, It contributed to the big development of Tokyo. The river is not only for transporting goods but it also carries people. In addition to a transportation, People can eat something delicious and can enjoy the music while on the ship. Since before and until now people are having fun like seeing the cherry blossoms and watching the big fireworks on the water.
関連記事